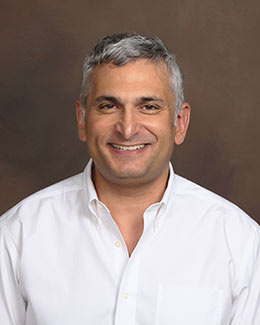 Contact Information
Ovitz Psychotherapy Associates, LLC
1500 Kings Highway North, Suite 208
Cherry Hill, NJ 08034
P: (917) 609-7056
About Me
If you clicked on this website, you or someone you love is struggling with a serious problem and you have taken the first courageous step toward recovery. Life can be difficult if you are struggling with a relationship or feeling depressed and having trouble concentrating on work or school. For some, past traumatic memories find their way into daily struggles with intimacy. Problems with sexual behavior, sexual identity issues, or gender identity issues need time and a safe therapeutic environment, as well as a trained therapist to begin to truly recover. Many people today also struggle to recover from addiction. If left untreated, these problems can get much worse. Divorce, serious addictions, criminal behavior, financial distress, sexual infidelity, sexual dysfunction, sexual abuse perpetration, and contraction of sexually transmitted diseases; these are just a few of the problems people often encounter.
For nearly twenty five years, I have treated people with general mental health issues and specific sexual behavior problems. I have personally treated many people who suffer from one or more addictions and I have cheered when my clients with chronic personality disorders manage their lives, and bring chaos to order. I have been fortunate to help many pornography and internet chat addicts find and maintain a life of sobriety. I have conducted numerous court evaluations and risk assessments, many of which helped to reunite families.
My Approach
I begin all treatment by taking time to understand the unique person and that person's problem. I make an effort to see the whole person and appreciate that person's strengths in order to understand the person's problem and where help is needed. I believe that each person is much more than their problem. Excellent treatment takes this into account. It enables the person to develop skills to manage the problem more effectively and live a healthier and more satisfying life. If you choose to work with me, your sessions will be challenging, but fun. I use humor and a variety of spontaneous techniques that help you develop insight and find the skills you need to face the problem that brings you for treatment.
Certifications
Licensed Clinical Social Worker

Certificate in Social Work Supervision

Certified Myers Briggs Type Instructor

Licensed Clinical Social Worker

CSAT (Certified Sex Addiction Therapist) Candidate

Gottman Marital Counseling

Cognitive Behavioral Interventions for Treating Insomnia

Certificate in Nutrition and Integrative Medicine for Mental Health Professionals

Member of the Association for the Treatment of Sexual Abusers
Testimonials
Thank you for helping me see that there is a life beyond my addiction and thank you for showing me how to be bigger than my risks. Thank you for your kind heart.
I spent years struggling with anxiety and trauma and couldn't find relief. I sought treatment from many different therapists and felt more and more frustrated. I didn't feel better until I began talking to Ken Ovitz. I felt comfortable immediately and felt that I could trust him. Together, we faced down my demons and I got control over my anxiety.
I have suffered most of my life with a horribly depressed mood and chronic emotional distress. My life was filled with chaos. I was treated for depression with many forms of medications and talked about my mood. Ken Ovitz was the first to tell me about my Borderline Personality Disorder and he was the first to teach me how to manage my inner emotional chaos. Our therapy sessions were the most productive I have ever had. Finally, we were tan;king directly about the problems I had and how I suffered. Ken Ovitz made a permanent difference in my life. Now I have hope for my future and my relationships have improved greatly.